007 Racing (SLUS-01300)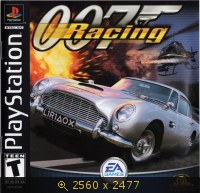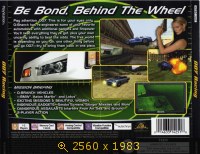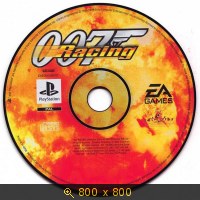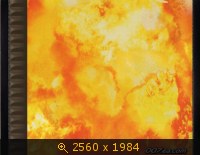 Ваше имя - Бонд... Джеймс Бонд, и Вы имеете целый набор специально оборудованных лицензированных автомобилей из мира Бонда, оснащенных оружием и устройствами от известного отдела Q компании MI6. Игра 007 Racing для PlayStation предоставляет игрокам уникальную возможность почувствовать себя в роли секретного агента, включая эпизоды преследования, бегства, защиты, наблюдения и уничтожения, вдохновленные незабываемыми моментами из фильмов о Бонде. 007 Racing содержит такие известные машины отдела Q как Aston Martin, Lotos и BMW. Миссии в 007 Racing происходят в рамках совершенно новой сюжетной линии, вдохновленной наиболее яркими сценами и моментами из фильмов о Бонде, и включают в себя большое разнообразие целей от защиты до уничтожения.

Pay attention, 007. This is for your eyes only. Q-Branch has re-engineered some of your favorite automobiles with additional gadgets and firepower. You'll need everything they've got, plus your own uncanny ability to beat the odds. The free world is depending on you. Oh, and one other thing before you go, 007 - try to bring them back in one piece.
IMAGE: CloneCD 5.3.0.1
SYSTEM: NTSC
LANGUE: ENG
PUBLISHER: Electronic Arts
DEVELOPER: Eutechnyx Ltd.
STYLE: Shooter - Car Combat
RELEASE DATE: 11/2000
GAME SIZE: 469 MB
UPC CODE: 0 14633 14251 8
PERIPHERALS: Memory Card 1 block, Analog Control Compatible,
Vibration Function Compatible
ESRB Content Descriptors: Animated Violence
PLAYERS: 1 - 2
007 Racing | PSX Planet
Bond, James Bond. Take on the role of the world's most famous spy as you drive the most high-tech, high-speed cars from the 007 universe. Armed with a full arsenal of Q-Branch gadgetry, you are equipped to foil famous Bond villains and embark on over 20 missions inspired by thrilling scenes from the greatest 007 films. Stay cool when driving under pressure
YA.DISK