MACROSS M3
Русская Версия [RGR]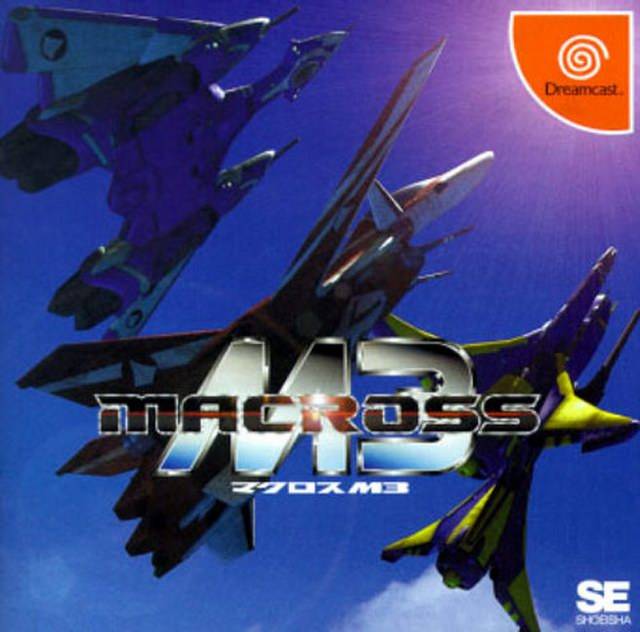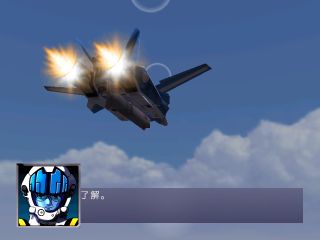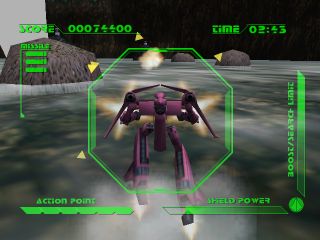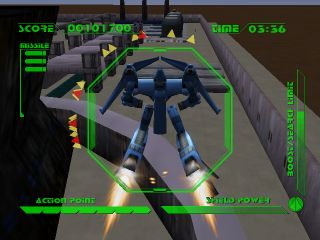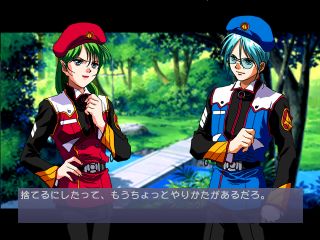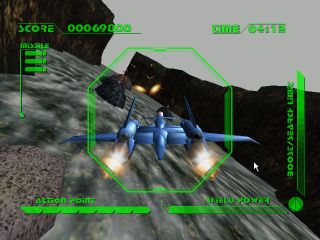 Macross M3" - A 3D shooter released on the Dreamcast. "M3" takes place around 2014, and covers the story of Max, Milia, and their adopted daughter Moaramia, as the three of them continue to serve as Valkyrie pilots.
After an 18 year running history, the Macross series has become one of the most successful anime series. Spanning TV, film, and video games, the series' popularity and appeal ha endured. Japanese software developer Shoeisha is developing the latest video game based on the series, entitled Macross M3, for the Sega Dreamcast. Many of the series' veterans are involved in the game's creation: Shoji Kawamori the mech designer, Ichiro Itano the mech motion director, and Haruhiko Mikimoto the character designer.
Macross M3 takes place during the time between the original Macross series and Macross Plus. The game centers on two of the series' more popular characters, Max and Miria. The M3 in the game's title stands for Max, Miria and a new as-yet unnamed character, whose name presumably begins with the letter "M" as well. The game will feature several mechs, both classic and new, including VF-1 from Macross VF-14 Max Type.
The mission-based 3D shooting game will both a plugin system and a technical-command feature. The plugin system select specific peripherals to enhance mech's ability. Some of these plugins grant the mech the ability to carry more missiles, while others improve thrusters, boosters, and shields, and increase the range of the mechs' auto-targeting systems. Each of the mechs will have a different number of plugin slots available, though at this point there is no word on how many different plugins the game will feature. Using the technical-command feature is similar to entering commands in a fighting game; for example, when missiles are swarming toward your mech, pressing XXYY or YXYY will allow the mech to dodge the missiles. Many uses, both offensive and defensive, exist for the technical command feature.
Название:
Macross 3M
Платформа:
Sega Dreamcast
Дата релиза:
2001
Разработчик:
Shoeisha
Тип игры:
Экшн-симулятор
Издатель:
Shoeisha
Место хранения: Яндекс.ДИСК