Администратор

Регистрация: 21.07.2008
Адрес: Санкт-Петербург
Пол: Мужской

Сообщений: 26,167
---
[Hg] Hydrium (UCKS-45007)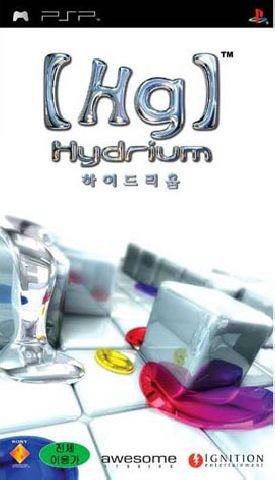 Итак, Вам необходимо провести каплю ртути от старта к финишу по качающемуся столу, на котором возведен Лабиринт. Движением капли Вы сможете управлять только наклоном стола. Лабиринт можно проходить в трех режимах, на пути Вам встретиться масса препятствий, прохождение каждого потребует от Вас сноровки и умения решать иногда весьма не простые логические задачи в объеме.

- Игровые миры. Всего шесть стандартных игровых миров и один секретный отрывающийся нажатием клавиши «ВНИЗ», тогда Ваша капля ртути сможет путешествовать в космосе. Каждый игровой мир делиться на уровни, всего около 70 уровней.
- Дополнительные игровые миры. Пройдя все шесть стандартных игровых мира можно попасть в дополнительные игровые миры, количество которых варьируется от количества набранных Вами очков в основных игровых мирах. То есть чем больше Вы набрали очков в основных мирах, тем к большему числу дополнительных игровых миров Вы получили доступ.
- Логический Босс. В конце каждого мира нас ждет ЛОГИЧЕСКИЙ БОСС. Да именно все большими буквами, так как пройти сложно и нужно поломать голову над прохождением. Хотя это не означает, что невозможно, нужно только чуть - чуть пошевелить мозгами.
- Препятствия. Их цель разбить каплю ртути, сделать ее меньше, тем самым затруднить путь к финишу. Среди препятствий Вы встретите: удары молнией, щели в которых от капли ртути отделяются части и прочее. Однако если оторвавшаяся капля , не упала с игрового стола, ее можно подхватить в основную путем слияния. Это чем-то схоже на то, как жидкий робот в «Терминаторе II» подхватывает и впитывает в себя оторвавшийся кусок.
- Задания. На уровнях нужно проходить задания, они различны и с увеличением уровня постепенно усложняются. Например, на одном из уровней нужно разбить каплю на части, и завести каждую каплю на свою позицию. На следующем уровне каждую каплю нужно окрасить в свой цвет и завести на свои места или объединить капли разных цветов для получения необходимого цвета, например – желтого.

In Archer Maclean's Mercury, your job is to guide a blob of mercury, or several blobs, along various mazes, by tilting the game world. En route, you are required to run over color markers, which will change the color of your blob to the color required to win the level. Some areas of the game will require you to split your mercury into two, roll each blob over two different colored switches, and then combine the two blobs to form a third, different color. Each level has different elements to it, some of which will help you and some of which will hinder you. There are conveyor belts, moving platforms, launch pads, and jagged corners that when hit, will cause your blob to split into two, even three. There are 83 different mazes, each one progressively harder than the last.

Media Type (Платформа): SONY PSP
Release/Publisher (Дата издания/Издатель): SCE Korea/Awesome Studios - 11/08/2005 (Korea)
Genre (Жанр): Puzzle
Language (Язык игры): Korean
Image (Формат образа диска): ISO
7z: ~211 Mb
Archer Maclean's Mercury
| PSX Planet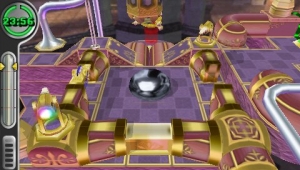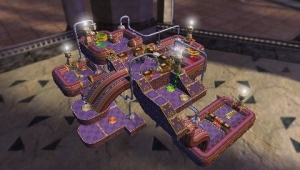 YA.DISK
__________________
Всё о играх SONY PlayStation. Обзоры, коды, секреты и прохождения. (All about games SONY PlayStation. Reviews, codes, secrets and walkthrough.)
Ответы на вопросы (FAQ).
Ваши вопросы, общий раздел (Tech Support)
Не распаковать архив? Возможно надо прочитать это.Эмуляторы для Windows и не только: 3DO, GameCube и Wii, PS1, PS2, PSP, SEGA Saturn.
Список игр PlayStation. Загружай без регистрации!
Не дают скачать злобные провайдеры? Попросите сделать зеркало. (Don't give download evil providers? Ask to make a mirror.)
Подозрительная ссылка? Файлы размещены на сервисах Яндекс.диска, Облака Mail и MEGA.NZ На странице adf.ly не предпринимайте никаких действий, не скачивайте каких-либо файлов и после пятисекундного отчёта нажмите Пропустить рекламу (наверху, справа), после чего Вы попадёте на страницу загрузки файла. Если Вы не видите отсчёта, то возможно Вам надо отключить блокировщик рекламы. Files uploaded to Yandex, Mail and MEGA. On the adf.ly page don't take any action, don't download any files and after a 5 second report, click Skip ad (top, right), then you will be taken to the file download page. If you don't see a countdown, you may need to disable the ad blocker.